Archive: January 2008
In advance of President Bush's final "State of the Union" address, Americans United for Change's Bush Legacy Project has distributed buttons that say "I'm a Bush Republican" to every Republican member of the House and Senate. The BLP is going to keep track of how many Republicans show up to the speech wearing the button.
Here's the video from American's United for Change:
The video's OK, but the underlying idea is genius.
Another DC movie theater bites the dust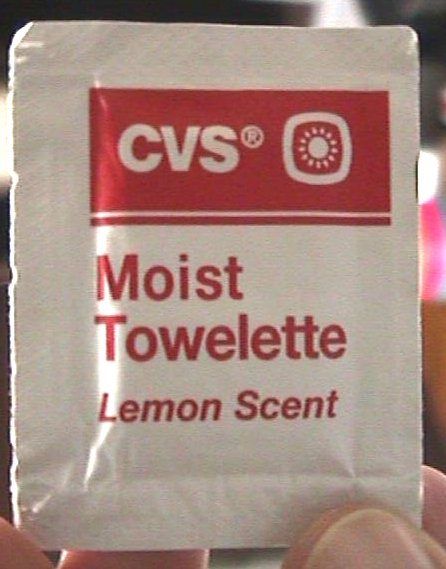 The President's economic stimulus plan didn't arrive in time for the AMC Dupont 5 movie theater. When I walked past it today (just south of Dupont Circle), I saw a small sign in every one of the windows announcing that the diminutive movie house, which used to show the best of first-run movies and a decent assortment of independent films, closed on January 14th.
I've lived in Washington for 15 of the last 23 years and have seen a lot of cinemas close: the KB Foundry, the Cerberus 1-2-3, and the Key, all in Georgetown;, the Circle, the Inner Circle, the West End 1-2-3-4, and the West End 5-6-7, in Foggy Bottom and the West End; the Janus 3 (the most disgusting place to see a movie in the whole city, but well-loved nonetheless) and Visions in Dupont Circle; the MacArthur, the Odeon Wisconsin Avenue, the Outer Circle and the Jennifer I & II, in upper Northwest.
The biggest loss, though, was the Biograph, the brilliant repetory movie house in Georgetown. They used to sell a book of 10 or 20 tickets (I can't remember) at a reduced rate and I think while it was open I always had one. In the mid-1980s, my brother worked there while he was an undergraduate at GW. They closed it down in 1996 and turned it into a g-d damned CVS, because that is something that Washington needed more of. (Jef. Hyde has a posted a nice tribute to the place.)
It isn't all bad news. The Regal Gallery Place 14 (yes, 14!), which opened in Georgetown in 2004, is a decent place to see first-run movies. The Landmark E Street Cinema also opened in the same year and goes part of the way toward repairing the damage done by the departure of The Key and the Biograph.
Of course, Bush and Bernanke probably couldn't have saved the Dupont Circle 5, even if they had acted in time to save the rest of the economy. Obviously, the real reason for the death of DC movie theaters is some combination of rising rents in prime locations and the arrival of cable TV, VHS, DVDs, pay-per-view, the internet, and Netflix --all welcome developments on their own, but bad news for DC movie houses, for sure.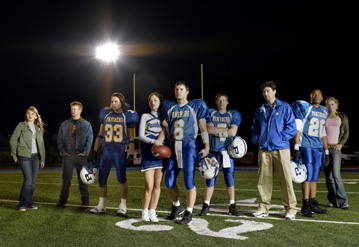 I was home sick earlier in the week and managed to watch four episodes of "Friday Night Lights," NBC's drama about high school football in small-town Texas. My friend, DH, a Texan and a born-again football fan, had recommended the series, and NBC has posted the entire first two seasons online.
"Friday Night Lights" isn't the "Sopranos," but the executive producer is Jason Katims, one of the forces behind "My So-Called Life" and "Roswell," and the show is well written and well acted. I particularly like the indirect, but compelling depiction of economic life in contemporary America. When the star quarterback is paralyzed after a tackle in the first episode, the town holds a "pancake supper" to raise funds to pay for his long-term rehabilitation --because we don't have a national health insurance system that would, in any comparable world economy, cover those costs. The backup quarterback lives alone with his elderly and disoriented grandmother while his father is on duty in Iraq --because we provide little in the way of elder care in this country. The white fullback lives with his older brother and without his parents in a run-down house. The black halfback lives with his mother and siblings and without his father in a run-down house on the wrong side of town. The fullback's girlfriend and the replacement quarterback both work in dreary food service jobs, because they have to. The head coach struggles to pay for the air conditioner that dies, and lives in a house and drives a car that match his public-school-teacher income; his wife gets a job, also working at the local high school, to help them make ends meet. Only the head cheerleader's family, whose father owns the local car dealership, is obviously well-to-do.
The show also deals in a convincing way with a lot of themes surrounding our national character and identity. Chief among these is competition. Masculinity is also a core issue. A third, more subtle, theme is the role of religion in community life in much of the country. Teachers and students regularly pray as part of school-team functions. Students spontaneously pray and unselfconsciously organize prayer meetings for the injured quarterback. And everyone, it seems, goes to church on Sunday --it's about god, but it is also about community and identity.
Anyway, worth checking out online.
Eileen Appelbaum, Dean Baker, and I have put out a proposal for providing stimulus to the failing economy. Like several other proposals under discussion, we've organized our stimulus package around a one-time tax cut, in our case, a one-time $600 tax cut for all workers.
Our proposal, however, differs in two ways from several others out there already. First, we call for a substantially higher level of fiscal stimulus --$140 billion or about one percent of GDP-- than many are promoting.
Second, we emphasize trying to make some of the stimulus do double-duty addressing environmental problems. With this in mind, we propose a 30 to 40 percent tax credit for households and businesses that make quick investments in reducing greenhouse gases, including insulation, solar energy, and windmills. (An additional feature of this proposal is that it would throw a life-line to out-of-work contractors and construction workers hit hard by the housing bust.) We also suggest that the federal government give local governments $7 billion to finance temporary reductions in the cost of local public transportation fares. (We'd love for these to be permanent, but the issue at hand is to take rapid action to help turn the faltering economy around.)

My friend and colleague, Andrew Glyn, died on December 22. In addition to being one of the world's leading thinkers on postwar capitalism, Andrew was one of the finest people I've ever met.
There are two easy ways to honor Andrew. The first is to read his books, which include Capitalism Unleashed: Finance, Globalization, and Welfare (Oxford University Press, 2006), British Capitalism, Workers, and the Profit Squeeze (Penguin, 1972, with Robert Sutcliffe), Capitalism in Crisis (Pantheon, 1972, also with Robert Sutcliffe), and Capitalism Since 1945 (Basil Blackwell, 1991, with Philip Armstrong and John Harrison).
The second way to honor Andrew is to sponsor his daughter, Tessa, who will be running the London Marathon on April 13 to raise funds for Sobell House Hospice, where Andrew spent his last days.
The Guardian ran a nice obituary by Andrew's long-time collaborator, Bob Sutcliffe.