Union membership by state
Janelle Jones, Milla Sanes, and I have a new short CEPR report with data on the change in union membership last year across the 50 states and the District of Columbia. The main value of the report is that it breaks down union membership in each state by the public and private sector, something not done in the official Bureau of Labor Statistics analysis.
Our full report is available here in pdf format. We also have a blog post with most of the information here.
To give you a taste, this chart from the report shows the change between 2011 and 2012 in public-sector union membership in each state: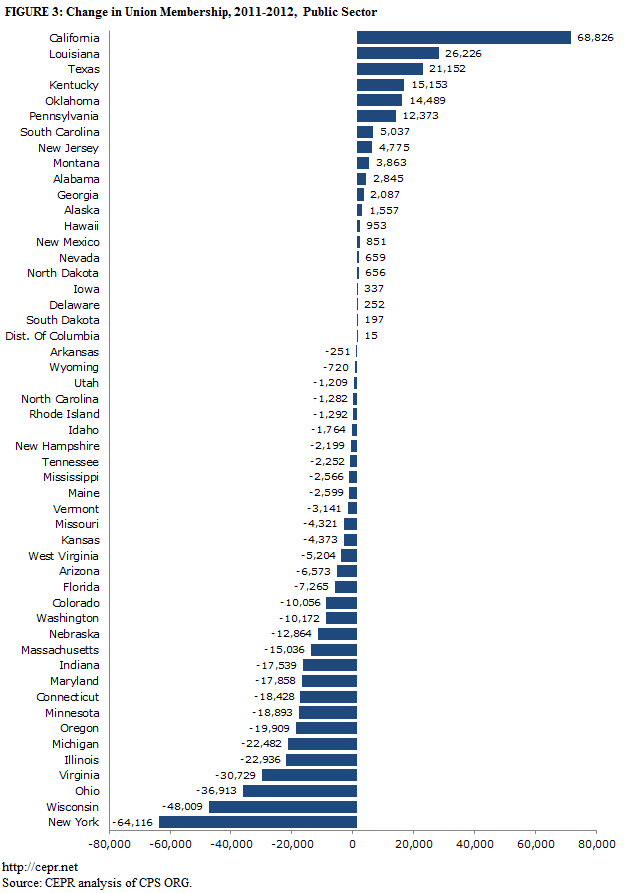 Big drops in New York, Wisconsin, and Ohio.