Maddow on Minimum Wage
On her show last Thursday, Rachel Maddow ran an exceptionally good six-minute segment on the politics and economics of the minimum wage. It was all made even better by a reference to my recent CEPR report (pdf) that tries to explain why the available academic research so consistently finds little or no employment impact of increases in federal, state, and  city minimum wages.
A screen shot from an online video of the segment: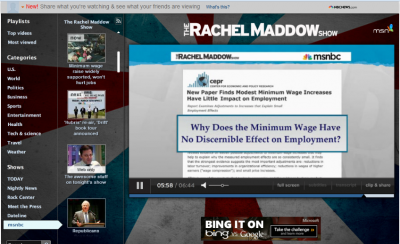 But watch the whole thing.