Women and Unions
Earlier this week, CEPR released a short issue brief, prepared by Nicole Woo and me, on the union wage and benefit advantage for women workers.
The unionization rate for women (and men) has been falling steadily for decades.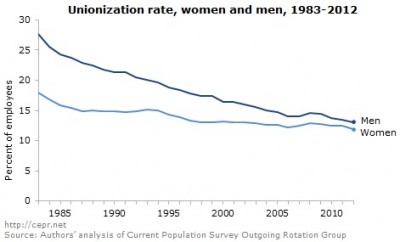 But, women are a growing share of the shrinking unionized workforce and are on their way to being a majority of the union workers by 2023.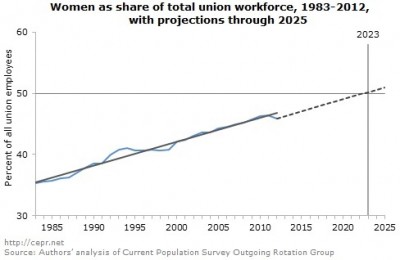 On average, after controlling for a range of factors including age, education, and state of residence, unionized women make about 13 percent more per hour than non-union women. Women in unions are also about 20 percentage points more likely than non-union women to have employer-provided health insurance and an employer-sponsored retirement plan.