Black recent college graduates
As Heidi Shierholz, Alyssa Davis, and Will Kimball have documented extensively in a recent report for the Economic Policy Institute, the Great Recession has been very hard on young college graduates. In a CEPR report released yesterday, Janelle Jones and I show that the tough economy has been even harder on black recent college graduates.
In 2013, the unemployment rate for black grads (ages 22 to 27) was 12.4 percent, more than double the already elevated 5.6 percent rate for all graduates in the same age range: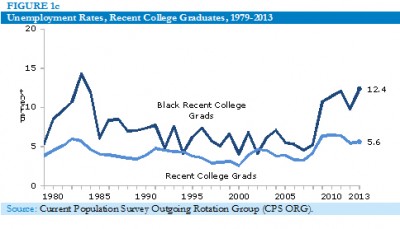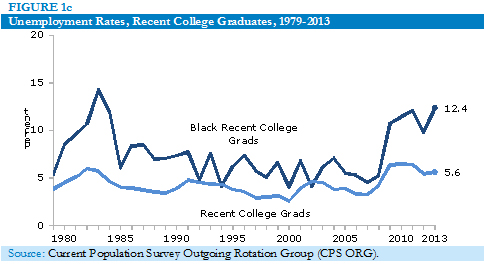 And over half (55.6 percent) of the black college graduates that did have jobs were "underemployed" in occupations that typically do not require a college degree: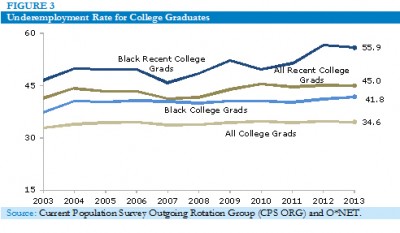 The report has been written up already at Vox, the Wall Street Journal (once on the RTE blog, once in their Opinion section), ThinkProgress, and the Huffington Post.
UPDATE May 30, 2014: More coverage of the report, including excellent stories in Al Jazeera America and The Atlantic, and a superb essay by Tressie McMillan Cottom at the Washington Post's new PostEverything page.